As I think about Valentine's Day, I am filled with gratitude for the loving relationships I enjoy with my wife and our two grown children. Our love is deeply rooted in our belief in God's love, as well as the years of open communication that we have encouraged. This communication was especially important when my kids were growing up, because I was on the road traveling with Josh McDowell Ministry about two weeks out of the month.
I have always enjoyed a close relationship with my daughter, but I often depended on my wife to prompt me on "girl" things to discuss with her. One morning over breakfast, I found myself asking my then 8th grade daughter a question that unexpectedly popped into my mind.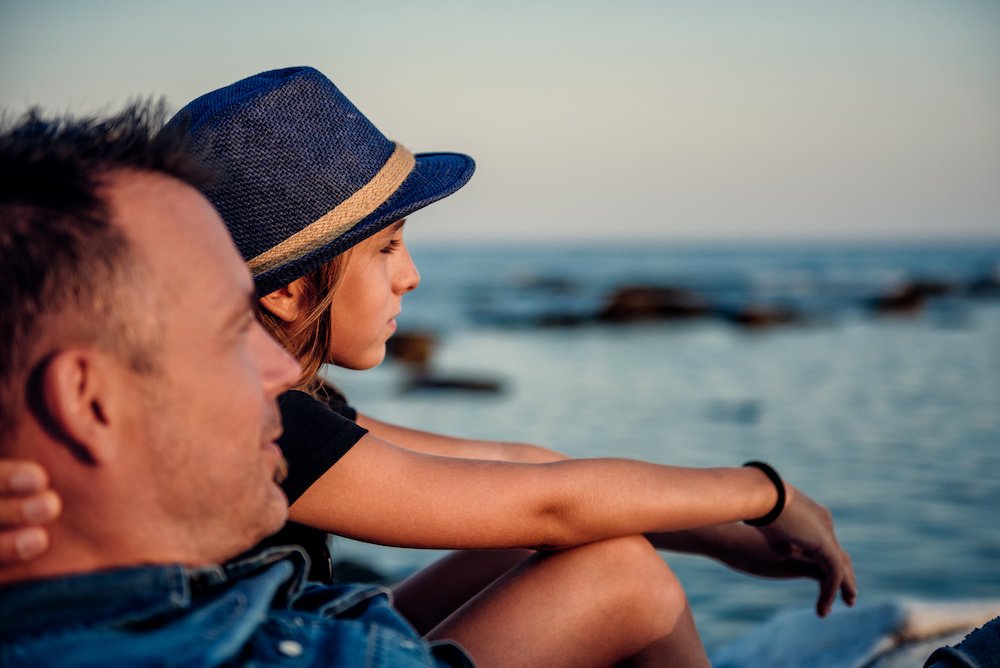 ---

For 50+ years, Josh McDowell Ministry has been leading seekers into a deeper knowledge of God's truth and power. We offer you our accumulated knowledge and research to help you find truth and encouragement to live a healthy and whole life in Christ.

---
Saving Her First Kiss
"Sweetheart," I asked, "what will you do when a boy asks you to kiss him?" 
Frankly, I was  surprised that the question came out of my mouth. But I was even more surprised and amused by her answer. "Dad," she replied, "I'll slap him." I laughed, and she laughed, though I did state that I wasn't sure that slapping him would be the best approach. 
I think this particular conversation with my daughter has stuck with me over the years because my question led us to have a very significant and honest conversation that God clearly wanted us to have. 
I shared with her the personal story of my first kiss, which was with her mother. I had made the decision, I told her, to wait to have my first kiss within the context of a meaningful and God-honoring relationship. I shared that I hoped that she, too, would save her first kiss for a special time and a special person. We chatted about demonstrating affection, and that a kiss is a significant way of doing so.
Setting a Biblical Standard
In guiding her to a biblical basis, I shared with her how the apostle Paul, in 2 Timothy 2:22, helped to guide me in this area. "So flee from youthful passions," he wrote, "and pursue righteousness, faith, love, and peace, along with those who call on the Lord from a pure heart." 
I encouraged my precious daughter to ask God to help her to pursue relationships that honored Him and the young man she would eventually kiss.
Several days later I could see God's hand in our impromptu conversation, when a boy did ask for a kiss. My daughter told me that she declined, confidently explaining to the boy why she wanted to save her first kiss. It melted this dad's heart when she told me how thankful she was for our chat, as it made her realize that this boy was more interested in a kiss than in a God-honoring relationship.
Three Truths to Follow
The outcome of our conversation reminded me of the influence I can have in my children's lives. And it committed me to these three truths:
I must have regular one-on-one time with my children, no matter their age.

I must listen carefully to the prompting of both my wife and the Holy Spirit as I have conversations with my children.

I must make sure that I keep our communication channels open, no matter how busy I am or what's going on in each of our lives.  
It makes me happy, on this holiday that celebrates love, that my daughter and I continue to have a close relationship built on authentic conversation. And that she did, in fact, save her first kiss for someone special. Now that she is a mother of three pre-teens herself, my daughter is able to confidently model the parent/child relationship we intentionally built over the years, as she shares her own godly wisdom. 

NEXT STEPS:
---
Duane Zook is the CEO of Josh McDowell Ministry.