The effects of crises like the one we're facing with COVID-19 can bring about or exacerbate existing feelings of depression. On a global scale, we're facing unprecedented change, trials and uncertainty like never before in this generation.
Although the Bible doesn't address the subject of depression, per se, the Scriptures do include many verses that were apparently written by a human soul who was in the depths of human emotion. Psalm 42:5 (ESV) says: "Why are you cast down, O my soul, and why are you in turmoil within me?" The same verse also expresses hope: "Hope in God; for I shall again praise him, my salvation and my God."
God's Word is realistic and straightforward about depression occurring even in the life of the godly, but it also makes it clear that God's will is for the "God of hope [to] fill you with all joy and peace as you trust in him, so that you may overflow with hope by the power of the Holy Spirit." (Romans 15:13, NIV)
There are practical steps we can take to manage symptoms of depression and loneliness. Below you will find some simple things we can do during this time of crisis, to reset our system to improve our mental and emotional health.
Trusting you will be encouraged!

Watch Josh McDowell and Ben Bennett for hope and solutions for depression.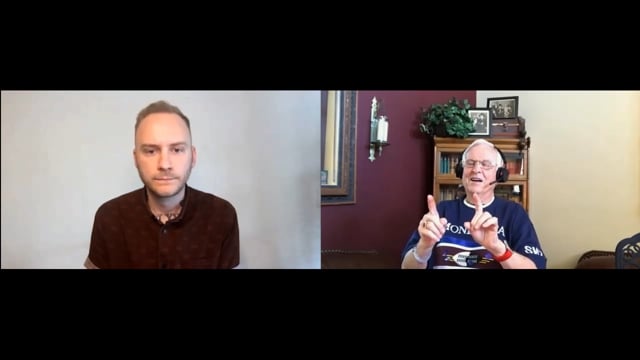 Josh Recommends These Resources
Find practical steps from Dr. Henry Cloud to help manage symptoms of depression and improve mental and emotional health.
Loneliness, anxiety and depression are times to trust God. Read Josh's notes from Dr. Cloud's recent "The Psychology of Crisis" webinar.
Read Dr. Henry Cloud's tips on dealing with symptoms of depression during a crisis here.
Churches That Heal is a new digital resource from Dr. Henry Cloud's life's. Help ensure the local church is the best place for hurting people to find healing.
Different types of relationships can have an effect on our happiness. Read below for free to find out how.
Download Josh McDowell's research on the topics of depression, anxiety, suicide, and mental health.

Look here for 10 ways to help with depression and improve your mental health. Get ideas to help build connection, implement routines and help your brain.