"Why God?" So many are asking this question. One great reason to accept Him: He helps us to get our act together.
In his book The Imperfect Disciple, Jared Wilson writes that now, nearly 40 years later, he often feels like his trembling, 6-year-old self, when the notes of the church organ thundered as he waited on the "welcome to get clean" part of the church service. His baptism — which he repeated several years later, in case it hadn't stuck — didn't squash the shadow of guilt that still overlays his thoughts.
How do we get past the fear that we're not accepted by God? Let's discuss.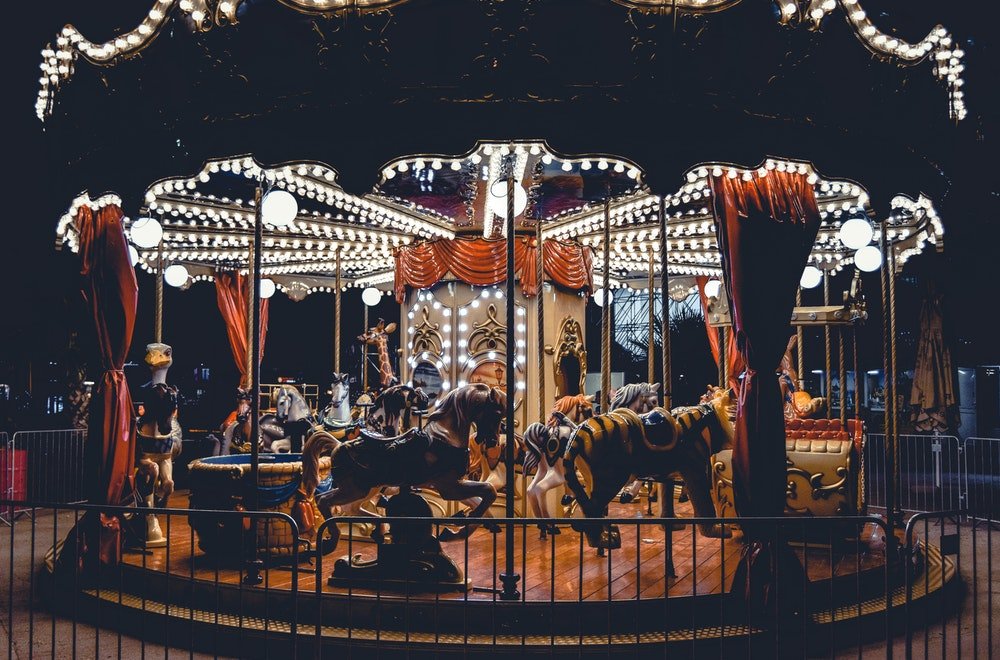 For 50+ years, Josh McDowell Ministry has been leading seekers into a deeper knowledge of God's truth and power. We offer you our accumulated knowledge and research to help you find truth and encouragement to live a healthy and whole life in Christ.
---
He Gets Our Act Together
Let's admit it: many of us find the Christian walk a challenge. Because we don't feel that we're doing it well enough. Like, we want to be revved up sports cars, but we often feel like we're showing up as carousel ponies, continually circling but not going anywhere. Why do we walk around feeling so defeated by our inability to be "perfect like Christ"?
How comforting it is to read that the apostle Paul, the world's greatest evangelist, also struggled with this internal "careening," as Jared calls it. In Romans 7:18-23 Paul writes:
And I know that nothing good lives in me, that is, in my sinful nature. I want to do what is right, but I can't. I want to do what is good, but I don't. I don't want to do what is wrong, but I do it anyway. But if I do what I don't want to do, I am not really the one doing wrong; it is sin living in me that does it. I have discovered this principle of life—that when I want to do what is right, I inevitably do what is wrong. I love God's law with all my heart. But there is another power within me that is at war with my mind. This power makes me a slave to the sin that is still within me.
But Paul doesn't leave us in the dumps. After pointing out the sin that undergirds the human condition, he quickly jumps to our hope: God's amazing, freeing grace.
We need to continually remind ourselves that Jesus knows that we are rascals — but we're His beloved rascals, fully understood and fully accepted, no matter what.
God already knows our individual struggles to be changed to look like Jesus. His response throughout our sanctification process isn't condemnation, but grace. His patience is endless. This promise in Romans 8 should be our comfort when we're flailing in self-blame and shame:
There is now no condemnation for those who are in Christ Jesus, because through Christ Jesus the law of the Spirit who gives life has set you free from the law of sin and death. For what the law was powerless to do because it was weakened by the flesh, God did by sending his own Son in the likeness of sinful flesh to be a sin offering.
---
Lean Into God's Grace
It's hard to wrap my mind around the generosity of God's nature. So I always go back to what the Bible says about Jesus, to attempt to grasp God's deep love for us. During His 3-year ministry, Jesus sought out the sinners who sought Him. He accepted them just as they were, without heaping guilt or condemnation, and loved them into change.
I try to picture myself as the woman caught in adultery, whom the Jewish leaders wanted to stone. I understand her bewilderment at Jesus' kindness, at being treated with such respect and worth. Why did Jesus welcome the outcasts, the misfits, the criminals? The "losers" that the pharisees and other religious elite treated like trash?
Remember Zacchaeus, the hated tax collector? One minute he was robbing the Jewish people blind, the next he was offering to pay it back with interest. All because Jesus flooded his heart with His love and acceptance. Imagine Zacchaeus thinking, "Wow! Jesus says I'm somebody!"
"What Jesus has done is good news only for losers," asserts Jared. "If you're not a loser, in fact, you can't have Jesus."
Amen! Because only we "losers" recognize our deep need for His tender compassion and acceptance. His immediate and warm grace, despite our sin.
As this fresh year opens up, will you commit to taking God at His word? Will you drop your shame, your blame, your self-pressure to be perfect? Let us trudge onward and upward, knowing that God is with us and FOR us, 24/7.
Why God? Because He's for us and with us. We can trust His love.
---
Next Steps:
> We'd love to pray for you! Submit a prayer request to us here. 
> Start your relationship with Jesus here.
> Do you have wounds that keep getting triggered? Join our Resolution Movement.
---
Sheri Bell writes and edits for Josh McDowell Ministry.