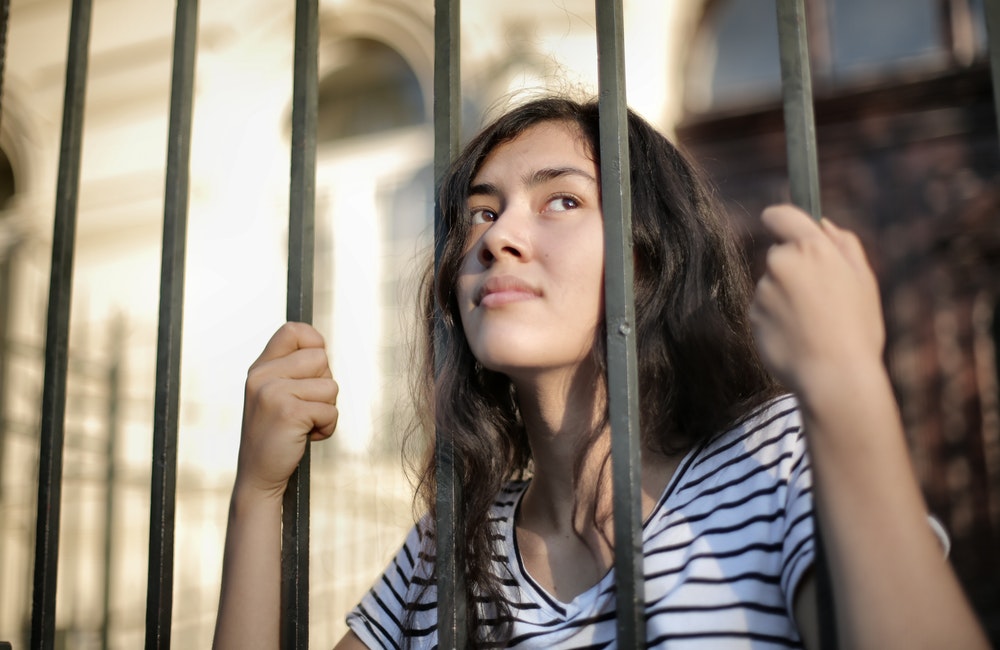 Mira lives in a closed country in Asia. Formerly, she faithfully practiced the majority religion of her country. "I read prayers five times a day and considered myself a very righteous person," she shared.
But beneath her religious façade, Mira struggled with anger. Occasionally, she would have fits of rage and lash out at those around her. One day, Mira became angry with a family member. "I was so angry," said Mira, "that I started hitting her against a wall." When relatives heard the commotion, they ran to stop Mira. But it was too late. Her relative was already dead. Mira was convicted of murder and sentenced to 32 years in prison.
---
Hopeless and condemned
"Everyone rejected me," shared Mira. "My religious friends denounced me. My family — even my husband — abandoned me. I became an outcast."
But worst of all, Mira also condemned herself. "I always perceived God as a punishing God," said Mira. "I could not believe that He could love me after what I'd done." Then one day in prison, Mira was invited to a Christian outreach.
"I remember that day," shared Mira. "The preacher said there is nobody in this world who loves like Christ and that He is the only one who forgives and will never leave me." That night, Mira couldn't fall asleep. Finally, she started crying and asked God to forgive her. She eventually fell asleep and in her dream Jesus came to her and said, "I forgive you."
"When I woke up, I went to the prayer room and found a Bible," said Mira. "I had so many questions. But as I read it, I had difficulties understanding."Then one of the other inmates gave Mira a copy of More Than a Carpenter.
"I read it several times and I finally started to understand who Jesus is," said Mira. "It was simple and explained the truths from the Bible in a very clear way. I began to understand that I have no right not to forgive myself if Jesus Himself forgives me."
Through tears, Mira gave her life to Jesus. Today, Mira is growing in her faith. Recently, she joined the ministry team in the prison she calls home. She desires to help other women like herself find salvation and hope through Jesus. Because of Truth-filled resources like More Than a Carpenter that you and others helped provide, Mira is one of more than 300 women in this prison who have come to Christ!


More Than a Carpenter