"For the Lord hears the cry of the needy;
He does not despise His imprisoned people." Psalm 69:33 (NLT) 
Imprisoned. The word caught my eye as I read this verse. Now that a large portion of the world is under stay-at-home restrictions due to the pandemic — being stuck in the house for weeks, or seeing life barely creep forward — many of us are feeling feel trapped, imprisoned, suffocated. We're all having to learn how to do life differently. But we can take heart!
---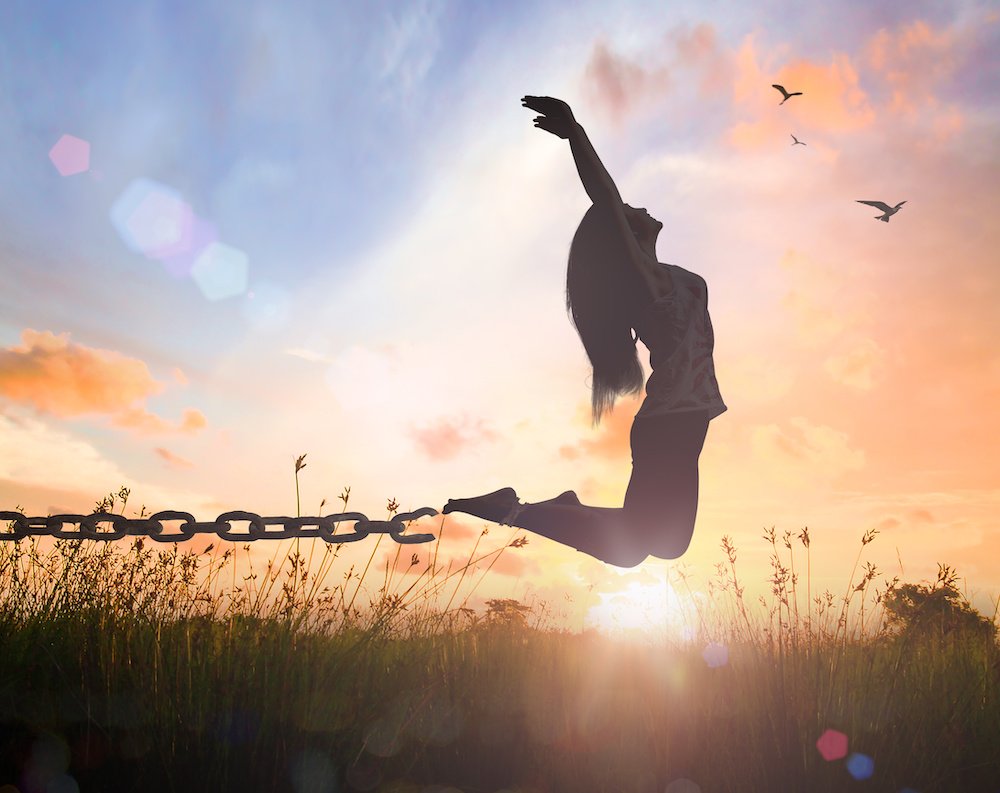 ---
For 50+ years, Josh McDowell Ministry has been leading seekers into a deeper knowledge of God's truth and power. We offer you our accumulated knowledge and research to help you find truth and encouragement to live a healthy and whole life in Christ.
---
Three Concepts That Lessen Our Feeling Trapped
Over the past year I discovered three concepts that are now helping me to endure COVID-19 with less stress, anxiety, and frustration. To not feel so trapped as I wait for normal life to resume. I'd like to share them with you!
Here's the first: This too shall pass.
"For everything there is a season, and a time for every matter under heaven." Ecclesiastes 3:1
"Oh, it's just a season, it will pass." When we hear this phrase so often, it starts to sound like an excuse. But it's true! 
Time and again, history shows us that our suffering will eventually pass. Even the Israelites, who roamed the desert for 40 years, finally entered the promised land. If our season of struggle is a national crisis, a sick family member, or even financial ruin, we can know that this season will eventually end. We are not stuck. We are not on our own. God has not forgotten us.
Here's the second: One day it will all make sense.
"So we fix our eyes not on what is seen, but what is unseen. Since what is seen is temporary, but what is unseen is eternal." 2 Corinthians 4:18
"We are all born with eternity in our hearts" is a very Christian phrase, but it's true. We all long for more, for better. For the eternal, whole, and beautiful things that are unreachable in this life.
Until we reach heaven, we will struggle for understanding why things happen the way they do in life. So reminding myself that "One day it will all make sense," helps me to reframe my thoughts. These words take the sting out of the frustration of the moment. They acknowledge that although I don't have understanding now, one day I will. 
Years ago I worked for a ruthless boss. Her dictatorial management style, paired with her personal vindictiveness toward employees, was almost unbearable at times. I wish I had used the "One day it will all make sense" phrase back then! Today, as I reflect on that brutal experience, I realize that I learned an invaluable lesson from her: how not to lead. It was a good learning experience that certainly didn't make sense at the time, but it has helped me since, and in a way that makes sense to me.
Here's the third: Wait expectantly, soldier.
"Listen to my voice in the morning, Lord. Each morning I bring my requests to you and wait expectantly." Psalm 5:3
Do you imagine "waiting expectantly" to be like rocking in your porch rocker, as you patiently wait for normal life to resume? Not me! Even thinking about sitting still for too long gives me anxiety! But perhaps that's not the way we're supposed to "wait," anyway.
Let's suppose that we're on assignment with the military. We've been sent to an international location, but we're now stuck on the military base. We've put in lots of training, we've studied the enemy, and we're ready to go. But we can't. We have to wait for our orders.
And as the wait continues, it starts to feel hard, because we don't know when it will be over. 
But as we wait expectantly, we continue to workout, prepare our plans and equipment, and conduct training scenarios with our teams to stay mission-ready. And we repeat this habit every single day until we finally receive our mission orders to go do what we've been waiting to do!
---
Ways to Wait Expectantly 
Enjoy our alone time.
Use the time you have to increase your praying, Bible reading, blogging/writing, and sleeping. Plan your future goals, hone your mission statement, or go for an extended prayer walk. Breathe deeply.
Relish our time with others.
In this stressful time, society is encouraging us to spend time with family and friends. So don't feel guilty about doing so! Pump up the bike tires, and pull out the board games, and add them to your day's margin. If you don't have people sheltering in place with you, enjoy your healthy online communities. 
Learn new things.
With less time commuting to work every day, use that time to cook a new dish, doodle in your sketchbook, or perhaps plant in your garden. Do something that you've always wanted to do but never had the time to do. 
Dial down the negative.
Balance staying up-to-date with the news by finding positive stories that boost your mood. Try turning up positive music or writing a note to encourage a friend.
Stay grateful.
Savor a cup of coffee as you identify things for which you can be grateful: the sun (or rain), new time for hobbies, or perhaps a quiet house (or one bounding with energy). Start a "joy jar" to remind you later of happy moments during this time. They will be good reminders for you later!
As we wait out this pandemic crisis, you and I don't need to feel trapped or imprisoned. Thankfully, we live in a time with so much information, innovation, and technology at our fingertips that we can be connected to others, even as we're quarantined at home. As I use these tips in my daily life, my feelings of anxiety and being trapped alleviate. And as I talk to God and process where I am, I feel calmer. I begin to realize I'm going to be okay — whatever happens — and that eventually this hard time will pass.
One day this will all make sense. We'll have a better understanding of what caused COVID-19, and how to best handle pandemics in the future. But right now, my daily goal is to focus, plan, and hone my skills as I wait expectantly for life to resume. I hope my suggestions help you, too!
---
NEXT STEPS:
---
CHRISTINA IS PART OF THE LEADERSHIP TEAM AT JOSH MCDOWELL MINISTRY.