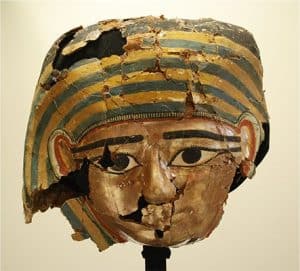 December 5-6, 2013.Over 250 scholars and leaders gathered together for an event that was unprecedented on a number of levels.
What we experienced was not simply a unique event. A meeting of so many people participating in the extraction of ancient papyri had never been tried before. Everyone attending was able to see and touch ancient manuscripts few ever experience. We heard from top scholars and experts of our day on biblical manuscript discovery including the Dead Sea Scrolls. We watched as papyri were carefully extracted from ancient artifacts. That was historic!
Literally thousands of hours have gone into research both before and since the event. We participated in the extraction and identification of over 50 papyri fragments out of nearly 200 papyri that were discovered.* So far the discoveries include some of the earliest accounts of famous authors, the recovery of lost literary works, and 8 biblical and biblically-related papyri. The painstaking labor of accurately identifying the remaining fragments continues.
Some of the most exciting discoveries were biblical fragments from items Dottie and I have acquired. In these fragments was a miniature parchment dated from the late 4th century with the Coptic writing: "Seek first the Kingdom of God…" This is likely from a codex of the Gospel of Matthew chapter 6 and 7. Other Coptic-language fragments from 5c AD were portions of Jeremiah 33, Mark 15, John 14, Acts, Galatians 4 and 1 John 2 (all these are some of the oldest Coptic writings ever discovered). This is significant!
These biblical manuscript fragments will be used of God to bring many young
 people to Christ. I plan to take these manuscripts with me as part of the Heroic Truth Experience to help provide an a-ha experience for young people and their parents, providing hands-on exposure to ancient evidence for the historical reliability of Scripture. Pray with me that these discoveries will be blessed of God to bring people to Christ and ground believers in the true faith so they can "give an answer to everyone who asks you to give the reason for the hope that you have [in Christ]" (1 Peter 3:15, NIV). This is thrilling!
Thank you again for your interest in these historic, thrilling and significant discoveries. This is a great age to spread the Gospel from God's reliable Word!
The Bibliographical Test Update can help you understand and appreciate the incredible new manuscript discoveries. Click HERE to access the latest descriptions and photos of these discoveries and findings!
Until the Whole World Hears,
*Of the 200 discovered, most are owned by Scott Carroll Manuscripts and Rare Books. Until each piece is fully researched and published, we are not able to share these discoveries at this time.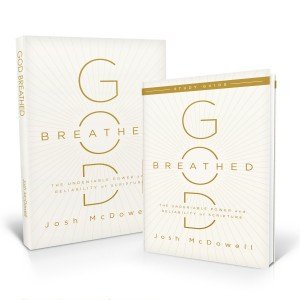 Recapture the awe, the mystery, the passion, and the power of scripture in this new book.